Always on the lookout for interesting textiles, I scrounge yard sales, auctions and thrift stores for great finds.  When an item is damaged in some way, it is an easy decision to recreate it into something else.  But when it is pristine and still has a life as originally intended, that is when the moral dilemma begins.
Here are some examples of when it went well.  First, a fun wrap skirt with stretched out elastic.  Would have been a simple enough fix, but this is better.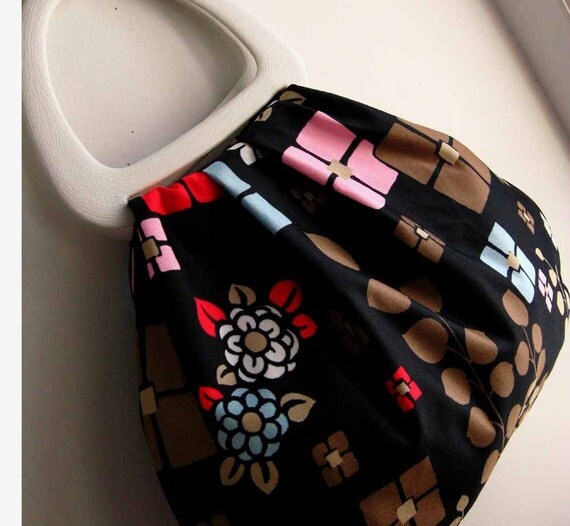 Once a raincoat with decidedly 80s styling.  Again, this is better.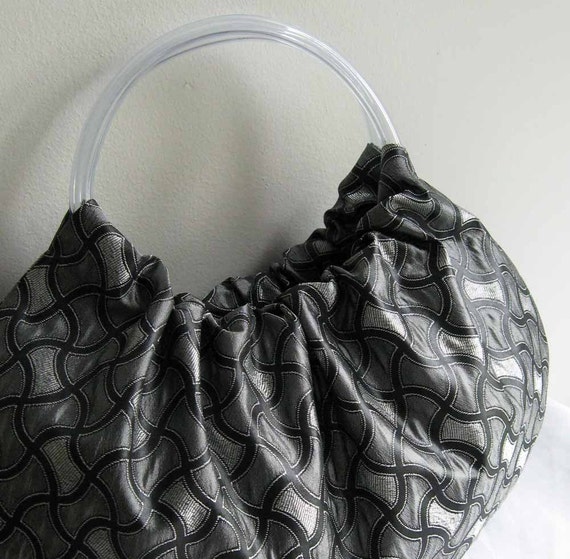 This one was hard.  A gorgeous round tablecloth in perfect condition.  But I could never have found fabric like this elsewhere.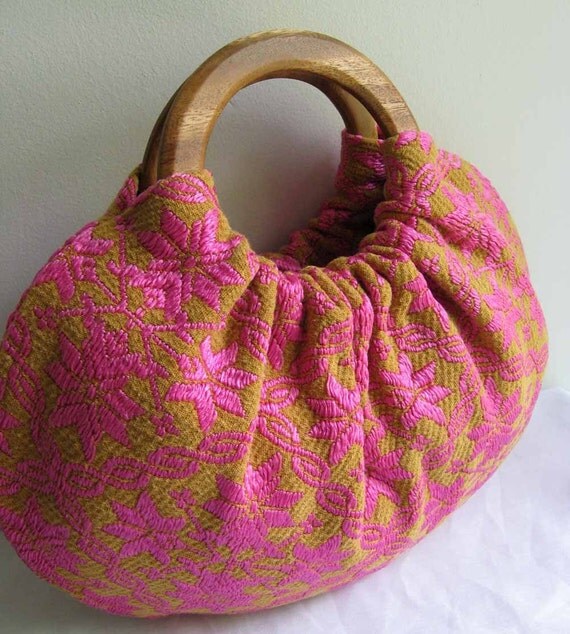 The one I could not cut.  Found this at the local auction.  Originally bought it for a one of a kind purse.  I have always been a sucker for velvet and this is an amazing collection of luscious soft warmth.  I feel like I should be arrested if I cut it up!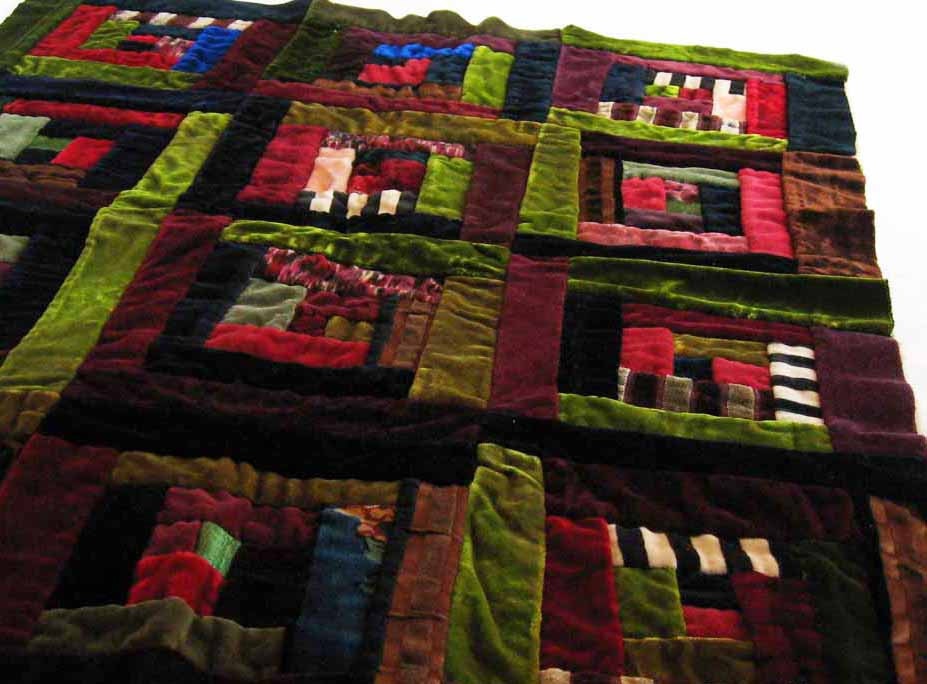 So, here we are at the question of the day.  Do I or don't I?  Not sure where this vintage bedspread came from or what the intention is for my having it.  But it melds perfectly with this set of vintage handles.  Well, maybe not the yellow ones.  These have been floating around for years and never quite found the right fabric.  It is amazing that this woven works so well for all of them!